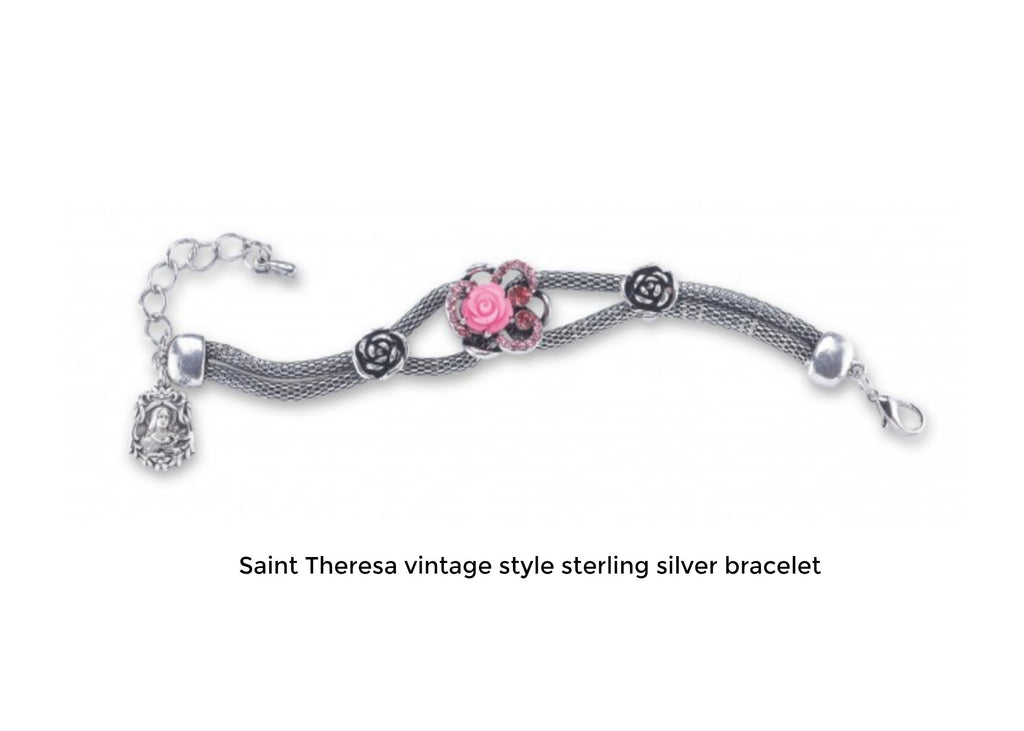 Vintage Style Saint Theresa Bracelet Sterling Silver With Pink Porcelain Rose
Vintage Style Saint Theresa Bracelet Sterling Silver With Pink Porcelain Rose
Sterling Silver Rosary Bracelet made with Vintage Style
Saint Therese Bracelet with a Pink Porcelain Rose surrounded by Pink Crystal. Solid brass findings with genuine rhodium plating to prevent tarnishing.
Sterling Silver Flowered St. Therese Medal. Hand made in the USA by skilled New England Silversmiths.
Presented in a deluxe velour metal gift box.
Therese Martin was the last of nine children born to Louis and Zelie Martin on January 2, 1873 in France. A fter a long struggle with tuberculosis, she died on September 30, 1897, at the age of 24. Her last words were: "My God, I love You!"