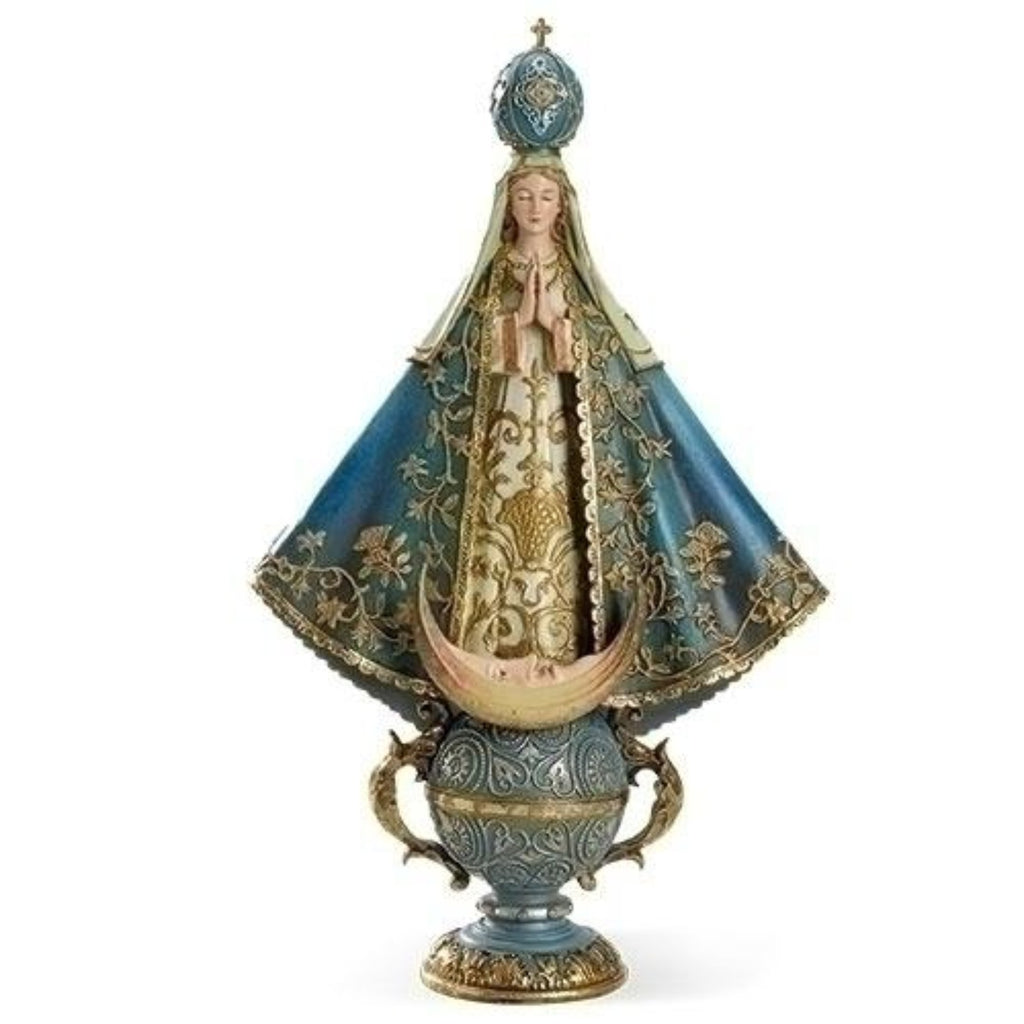 Virgin Of San Juan De Lagos Statue Virgin Mary
The Virgin Of San Juan De Lagos was known for healing the sick. The statue of the Virgin Of San Juan De Lagos was favored to carry on long journeys for protection and blessings. This is a very ornate and beautiful statue that is sure to bring blessings and peace.
Father Miguel de Bologna, a Spanish priest, brought a statue of the Virgin of the Immaculate Conception to the village. The town was then called San Juan Mezquititlan Baptist but its name was changed to San Juan de Los Lagos in 1623. In that year the daughter of some local Indian peasants fell ill, her parents prayed for her health, and the young girl recovered. Following this miracle, the statue began to be venerated by an increasing number of pilgrims including Indians, Spanish and mestizo. During this period the statue acquired its own local identity as Our Lady of San Juan de los Lagos. Between the early 17th century and the middle of the 19th century a pilgrimage fair was held each year on November 30 to celebrate the original installation of the statue in the shrine.
Made of resin and stone mixture
Measures at 14"H 8.5"W 4"D
Joseph Studios Collection.