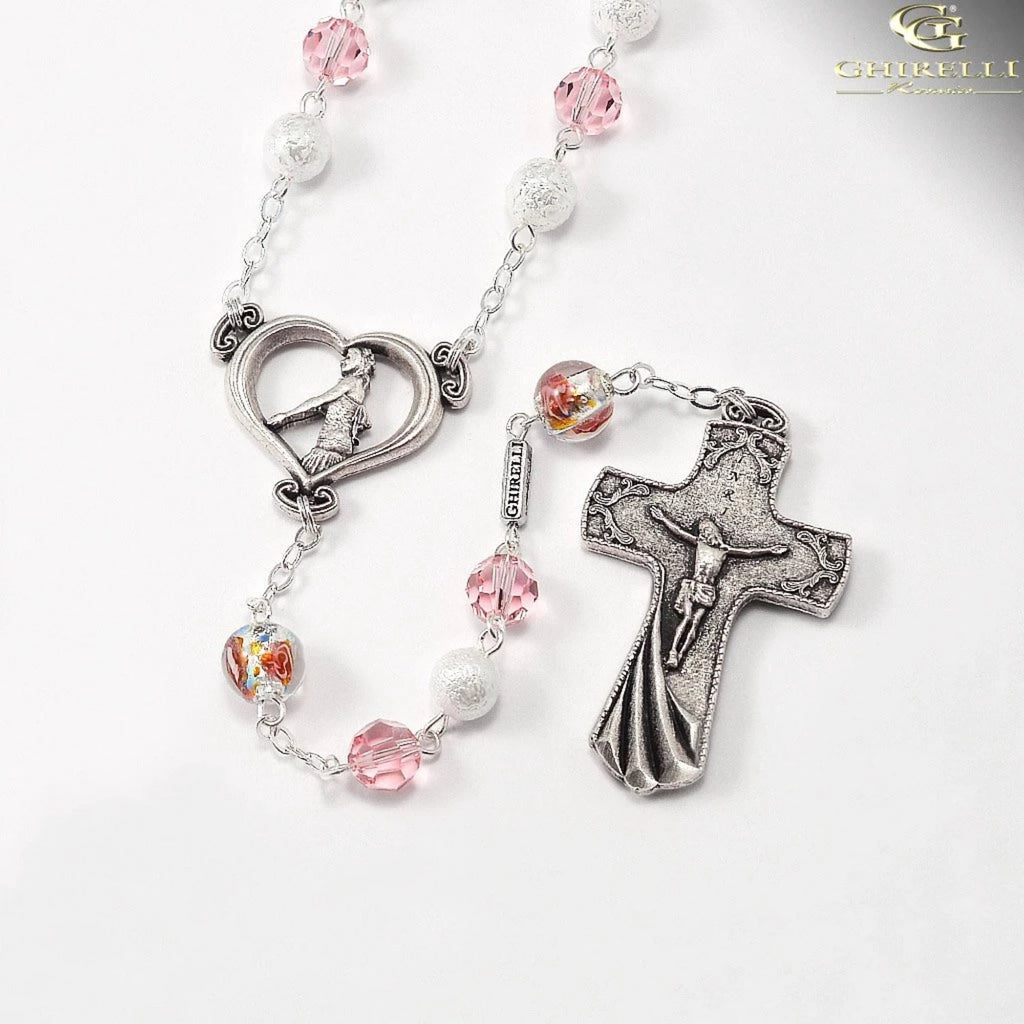 Wedding Rosary for the Bride with Swarovski by Ghirelli
Introducing a wonderful new addition to the Ghirelli line of special rosaries: the Wedding Rosary for the Bride. The perfect gift that celebrates the beautiful holy sacrament of marriage.
Beads: Bohemian glass beads in 8 mm size with white color ice/frosted effect. Accented with Genuine Swarovski Beads in 8mm size and Light Rose color and hand-decorated 8mm size Lumen Beads.
Crucifix: A unique Ghirelli creation for a special Rosary. The two Faiths represent the value of this great Sacrament. On the back a newlywed couple, holding hands along the path that leads them to the altar. Also text featuring the four "goods" of marriage: Faithfulness, Fruitfulness, Permanence, and Love.
Centerpiece: In the shape of a heart, the Centerpiece represents the Love of God from which flows the Love of the spouses. In the center the new bride is featured, part of this Divine design
Finish: Antique silver
Style: Classic
Details: Crucifix with hand-painted enamel by Ghirelli's master decorators
Signature: Ghirelli Branding Bar shows authenticity and Made In Italy Quality Assurance