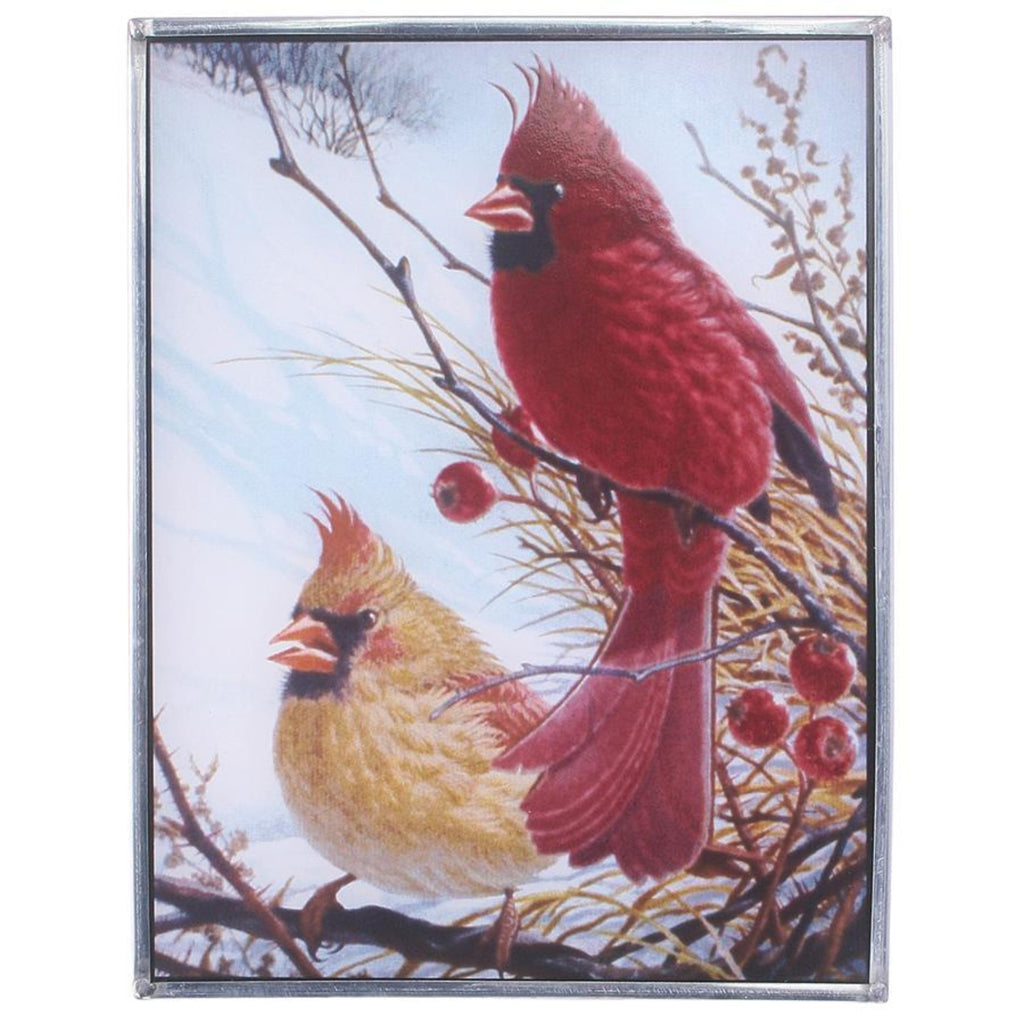 Windy Winter Cardinal Glass Bird Art
Windy Winter Cardinal Glass Bird Art
The bright red color of the Cardinal is a reminder of Christs blood. A cardinal is a representative of a loved one who has passed. When you see one, it means they are visiting you. They usually show up when you most need them or miss them. They also make an appearance during times of celebration as well as despair to let you know they will always be with you.
Cardinals do not migrate in the winter to warmer places, so always visible cardinals have become very well-loved and the official state bird for no fewer than seven states. The males are brilliant red and the females are light brown with red highlights depicted here to their best advantage against evergreen branches. With their glorious song the arrival of Cardinals brings everyone welcome help for the winter blues.
Art glass, also called stained glass, is created by a unique technique of fusing hand-rolled architectural glass with unique transparent enamels, then kiln fired at temperatures above 1100 degrees Fahrenheit so the colors actually becomes part of the glass. The shades and hues will stay bright and glowing with radiant color and provide a stunning view from either side. Our  art glass window is framed in zinc with a hanging chain for window display and a tabletop easel stand to enjoy this treasured piece in any room.
Measures 7"Wx9"H.