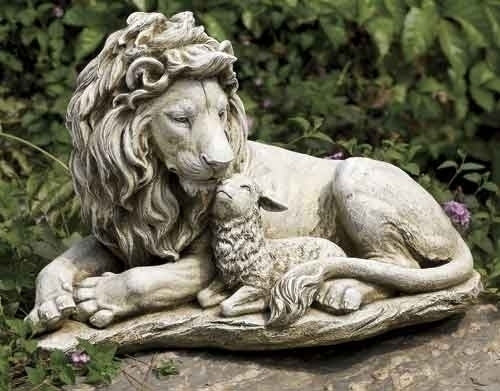 Lion And Lamb Garden Statue Josephs Studio
Lion And Lamb Garden Statue By Josephs Studios. Lovely Lion and Lamb statue is the perfect addition to any garden or patio. When Jesus is referred to as the Lion and the Lamb, we are to see Him as not only the conquering King who will slay the enemies of God at His return, but also as the sacrificial Lamb who took away the reproach of sin from His people so they may share in His ultimate victory. This statue is a wonderful gift for any Christian, Catholic or gardener.
Made of resin and stone mix.
Measures 12.25"H 20"W 10"D