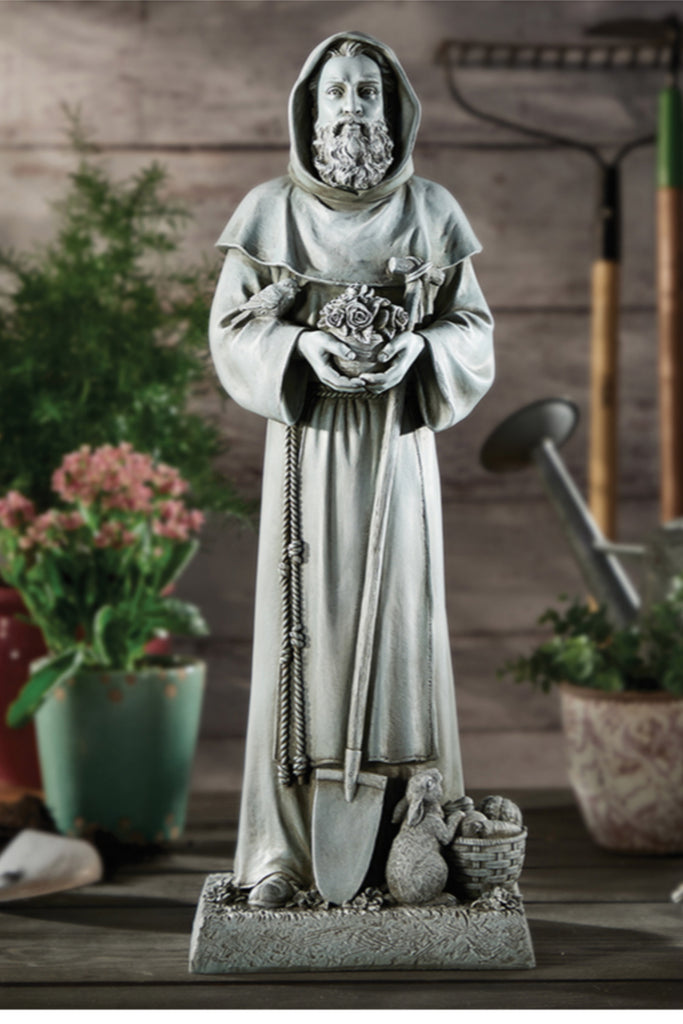 Saint Fiacre Garden Statue 24 Inch Tall
Saint Fiacre Garden Statue
Revel in Michael Adams' depiction of Ireland's Saint Fiacre of Breuil, the Catholic Priest, abbot, hermit, and gardener of the seventh century who was famous for his sanctity and skill in curing infirmities.
This Saint Fiacre Garden Statue is 24 inches tall and comes boxed.
Made of Stoneresin
Measures 9" W x 24" H x 6.75" D
Patronage. Saint Fiacre is the patron saint of the commune of Saint-Fiacre, Seine-et-Marne, France. He is the patron of growers of vegetables and medicinal plants, and gardeners in general, including ploughboys.