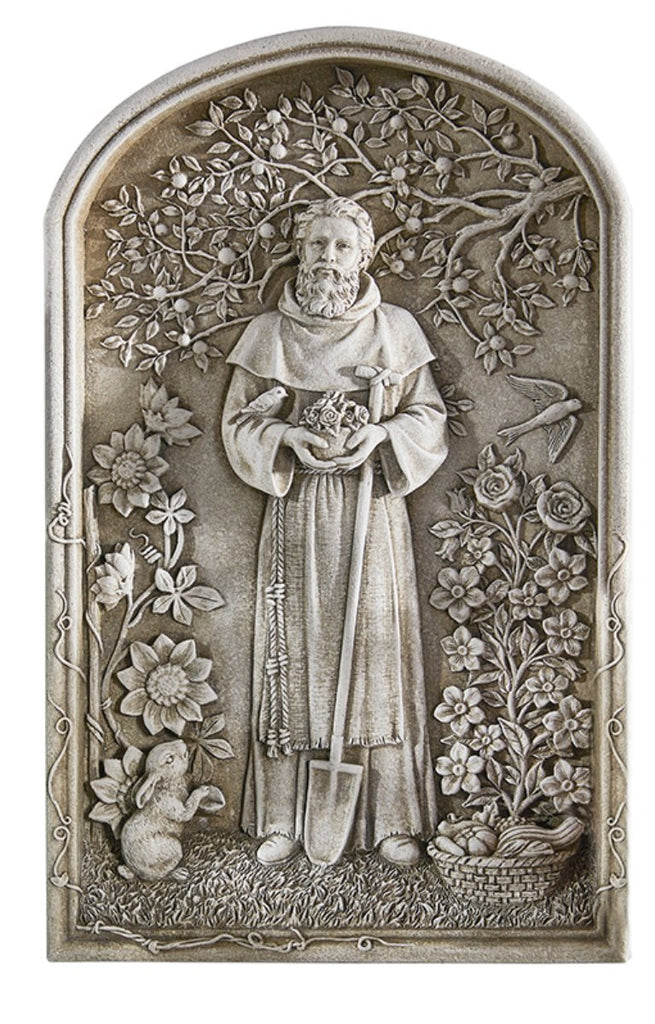 Saint Fiacre Wall Plaque St Fiacre Gardener and Healer
 Saint Fiacre wall plaque for garden, patio or home.

Add a bit of beauty to your patio or garden with this peaceful Saint Fiacre wall plaque. He is show surrounded by flowers and animals. A lovely gift for anyone who loves nature, gardening or the outdoors.
Saint Fiacre is the name of three different Irish saints, the most famous of which is Saint Fiacre of Breuil, the Catholic priest, abbot, hermit, and gardener of the seventh century who was famous for his sanctity and skill in curing infirmities.
Saint Fiacre was born In Ireland
Made of Stone resin
Measures 7.75" W x 12.25" H x 1" D