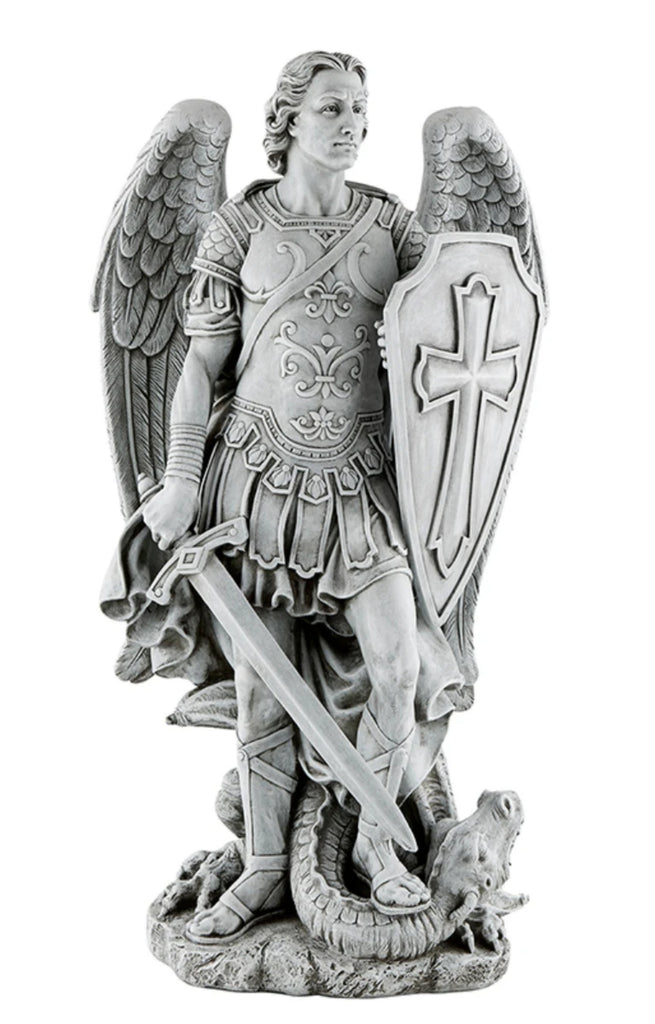 Saint Michael Archangel Warrior Statue Large Size
Saint Michael the warrior with sword and shield. Saint Michael is known for his protection against harm and danger. Often placed in garden or near the entrance of a home to offer spiritual protection. Traditional catholic figure for both men and women.
This Saint Michael the Warrior statue is 24 inches tall and features the new upgraded Michael Adams art.
Stoneresin
Measures 13" W x 24" H x 9.75" D 
Prayer: 'Saint Michael the Archangel, defend us in battle. Be our protection against the wickedness and snares of the devil; May God rebuke him, we humbly pray; And do thou, O Prince of the Heavenly Host, by the power of God, thrust into hell Satan and all evil spirits who wander through the world for the ruin of souls. Amen.